Podcast: Play in new window | Download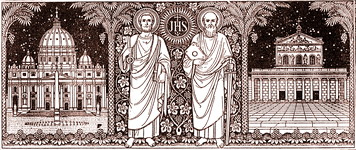 SERVICE OF LIGHT
Greeting/Invocation
 We light the EVENING CANDLE and say or sing:
Jesus Christ is the Light of the World!
~The Light no darkness can extinguish!
You are the Glory and Praise of all your Saints;
~And the Life and Joy of all Creation!
BEHOLD THE DWELLING PLACE OF GOD
Behold the Dwelling Place of God, no building made of stone,
But formed instead of mortal flesh in which the dream was sown.
See gathered here in Jesus' name the greatest and the least,
The weak, the strong, the rich, the poor–all welcome to the the feast.
Within these hearts a covenant of wondrous love is cast
Upon these lips an ancient song of generations past.
O God our rock and fortress strong before whom nations bow,
Lead us from darkness into light. Be here among us now.
Tobias Colgan, OSB.  St. Meinrad Archabbey, 1986
SERVICE    OF THE WORD
EVENING PSALMODY
Antiphon
Strong is God's Love for us,
God is faithful for ever!
Canticle of the Lamb
You are worthy, O Lord our God, to receive all glory and honor and power;
For you have created all things; by your will they were created and have their being.
You are worthy to take the scroll and break its seals;
For you were slain, and by your bold you have ransomed for God saints from every tribe and language, people and nation: yo have made of them a kin-dom to serve our God as priests: and they shall reign upon the earth.
Worthy is the Lamb, the Lamb that was slain to receive all power and wealth, wisdom and might, moor and glory and praise.
Praise and honor, glory and power, to the One who sits upon the throne and to the Lamb forever and ever.  Amen.
Strong is God's Love for us,
Adonai is faithful for ever!
READING          I CORINTHIANS 3: 16-17
Do you not know that you are the temple of God,
and that the Spirit of God dwells in you?
The temple of God, which you are, is holy.
Responsory
R.  Holiness is fitting to your house, Adonai, till the end of time.* Alleluia, Alleluia!  V. Your throne has stood firm from of old, from all eternity, O LOVE, you are.  *Alleluia, Alleluia!  V. Glory to the Abba and to the Word and to the Holy Breath of Love.
Gospel Canticle
Antiphon
Today salvation has come to this house, alleluia, alleluia!
My heart + is radiant with the Lord,
My whole being delights in God my Savior.
All people now will call me blessed
For God has loved this humble handmaid.
The Almighty has shown me great favor
Holy is the NAME,
Whose mercy embraces the faithful,
From one generation to the next.
The mighty arm of God,
Scatters the proud in their own conceit,
Pulls tyrants from their thrones
While lifting up the lowly:
Fills the famished with bounty,
And reveals the emptiness of riches.
Rescues lowly Israel,
Sharing such loving kindness,
As promised to our ancestors
To Abraham and Sarah, and their descendants forever.
Glory to the One and to the Word
And to the Breath of Love
As always before
So now and evermore. Amen
Today salvation has come to this house, alleluia, alleluia!
 SERVICE OF PRAYER
Litany of Intercession
You built your house upon a rock,
– strengthen your Church with solid and lasting faith.
Blood and water flowed from your side,
– give new life to your people through the sacraments of the new and eternal covenant.
You promised to be in the midst of those who gather in your name,
– hear the prayers of every gathering of your Church.
You prepare a dwelling place in your Abba's house for all who wish to follow you, ~fill us with your love for all people and all creation.
You never cast out anyone who comes to you, ~ open your Abba's house to all those who have died .
Prayer of Jesus
Our Dear Abba in heaven, holy be your name.
Your kin-dom come, your will be done on earth as in heaven.
Give us today our daily bread.
Forgive us our sins as we forgive those who sin against us.
Do not bring us to the test but deliver us from evil;
For the kin-dom the power and the glory are yours
now and forever.
Closing Prayer & Blessing
O Holy One, you have built for yourself a dwelling place out of living stones from every tribe and language, people and nation.  Keep us firmly joined to Jesus, our Cornerstone, whose love unites Jew and Greek, slave and free, male and female into a royal priesthood to serve you by serving our neighbors and healing your creation.
Yours is the power and glory of love both now and forever.  Amen.
May the blessing of God who is the joy and the glory of all the saints be with us this evening and always.  ~Amen 
Let us bless Adonai.     ~Thanks be to God.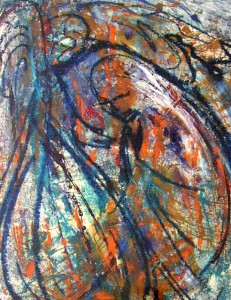 Those who wish may end evening prayer with the Marian Antiphon.
Marian Antiphon
Mother of mercy, our Queen, we greet you! Our life, our hope, our happiness, we hail you.
We call to you as Eve's own children, and exiles; To you we lift our heart in sorrow and fear, in this valley of tears.  Turn then, our loving Advocate, and look with favor upon us.  And after our life in exile, show us the blessed fruit of your womb, Jesus.  O gracious, O loving, O Virgin benign, our Mother Mary.
Pray for us, O Holy Mother of God;
~ That we may be made worthy of the promises of Christ.
Let us pray.  Holy, Mighty and Immortal God, through the working of the Holy Spirit, you prepared the body and soul of the glorious virgin Mother Mary, as a worthy dwelling for your Word; grant that we, who celebrate her memory with that of all the saints, may with the help of her prayers, be freed from ever-present evil, and come to share the fulness of life eternal.   Amen.