Podcast: Play in new window | Download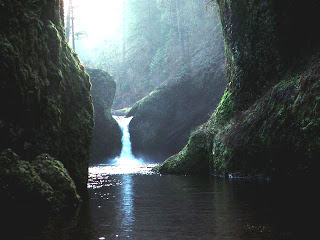 SERVICE OF LIGHT
Greeting/Invocation
We light the Evening Candle and say or sing:
Light and Peace in Jesus Christ our Love!
~Thanks be to God!
Stay with us, O Christ, for it is evening,
~And the day is almost over.
EVENING HYMN
O radiant Light, O Sun Divine
Of God the Abba's deathless Face,
O Image of the Light sublime
That fills the heavenly dwelling place.
O Son of God, the source of life,
Praise is your due by night and day,
Our happy lips must raise the strain
Of your esteemed and splendid Name.
O Jesus Christ as daylight fades,
As shine the lights of eventide,
We praise the Abbe with the Son,
The Spirit blest and with them One. Amen.
Text: Phos Hilaron, tr. W.G. Storey, alt; Tune: JESU DULCIS L.M.
SERVICE OF THE WORD
PSALMODY
Antiphon
How blest are the humble and meek, they will inherit the Earth!
Psalm 44/45a
My heart overflows with a marvelous song,
I must sing my ode to the One I love;
my tongue as skilled as a scribal pen.
You are unrivaled in beauty
and graciousness is poured out upon your lips,
how greatly God has blessed you!
O great Hero, take up your armor;
in splendor and state, ride on for truth,
show justice and goodness for the poor,
wield your power with boldness.
Your power is ready,
evil falls beneath your strength,
those who oppose kindness and truth,
lose heart and fall before you.
Your throne, God assures, will last forever,
Your scepter is a reign of justice,
Integrity is the law of your land.
Because you love justice and hate evil,
God, your God has anointed you
with the oil of gladness above your peers.
Glory to the ONE and to the WORD
And to the BREATH of Love;
as always before,
so now and evermore. Amen.
How blest are the humble and meek, they will inherit the Earth!
Reading 2 Corinthians 1: 4-7
As Christ's sufferings overflow to us,
so through Christ does our encouragement also overflow.
If we are afflicted, it is for your encouragement and salvation;
if we are encouraged, it is for your encouragement,
which enables you to endure the same sufferings that we suffer.
Our hope for you is firm,for we know that as you share in the sufferings,
you also share in the encouragement.
Responsory
R. By patience we share in the suffering of Christ * and so become partakers in the reign of heaven. V. How blest are those who suffer persecution for the sake of justice * and so become partakers in the reign of heaven. V. Glory to the Abba, and the Word and the Holy Breath of Love.
Gospel Canticle of Mary
Antiphon
Happy are you who are poor, yours is the Reign of God.
Happy are you who weep, you will laugh alleluia, alleluia!
It is customary to make the sign of the cross at the beginning of the Gospel Canticle.
My heart + sings out with joyful praise To God who raises me,
Who came to me when I was low And changed my destiny.
The Holy One, the Living God, Is always full of grace
To those who see their Maker's will In every time and place.
The arm of God is strong and just To scatter all the proud.
The tyrants tumble from their thrones And vanish like a cloud.
The hungry all are satisfied; The rich are sent away,
The poor of earth who suffer long Will welcome God's new day.
The promise made in ages past At last has come to to be,
For God has come in power to save, To set all people free.
Rememb'ring those who wait to see Salvation's dawning day,
Our Savior comes to all who weep To wipe their tears away.
Text: Magnificate Luke 1:46-55 tr. Ruth Duck. Tune: KINGSFOLD, CMD
Happy are you who are poor, yours is the Reign of God.
Happy are you who weep, you will laugh alleluia, alleluia!
SERVICE OF PRAYER
Litany of Intercession
That with the poor we may be willing to enter the reign of God…
That with those who mourn we extend comfort and consolation…
That with the meek we may take care of Earth…
That with those who hunger and thirst for justice, we may all be satisfied…
That with those who are merciful, we may be moved with compassion.
That with the pure of heart we may see God…
That with the peacemakers, we may be children of God…
That with those persecuted for justice, we may participate in the reign of Go…
Prayer of Jesus
Our Father …
Closing Prayer & Blessing
Creator God, we stand in wonder and awe before your gift of water that brings life and nourishment through streams and rivers, marshes and swamps, lakes, seas and oceans! We marvel at water's beauty and diversity of forms in dew and mist, rain and snow, hail and ice, humidity, vapor and steam. As we celebrate the creation and distribution of water on this second day of the week, strengthen our commitment to conserve and share this gift with wisdom and respect. Amen.
May the God of all creation + bless us with a hunger and thirst for justice. Amen.
Let us bless Adonai! ~And give thanks to God.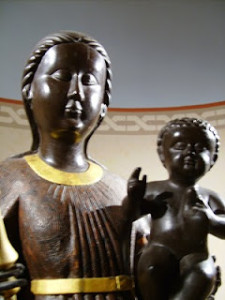 Those who wish may end evening prayer with the Salve Regina
Marian Antiphon
Mother of Mercy, Our Queen we greet you. Our life, our hope, our happiness we hail you.
We call to you as Eve's own children, and exiles. To you we lift our hearts in sorrow and fear, in this valley of tears. Turn then, our loving Advocate, and look with favor upon us.
And after our life in exile, show us the blessed fruit of your womb, Jesus. O gracious, O loving, O Virgin benign, our Mother Mary.
Pray for us, Holy Mother of God
~ That we may be made worthy of the promises of Christ.
Let us pray. Holy, Mighty and Immortal God, through the working of the Holy Spirit, you
prepared the body and soul of the glorious virgin Mother Mary, as a worthy dwelling for your Word; grant that we, who celebrate her memory each evening, may with the help of her prayers, be freed from ever-present evil, and come to share the fulness of life eternal. Amen.