Podcast: Play in new window | Download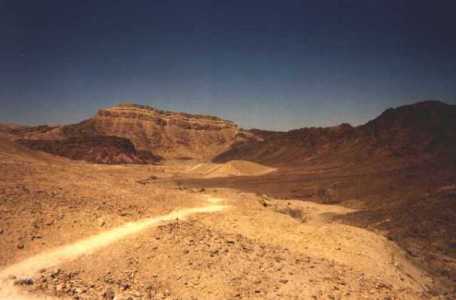 O Holy ONE + open my lips,
~And my mouth will proclaim your praise.
Blest is the One who comes in the NAME of our God
~Hosanna in the highest!
ADVENT MORNING HYMN
All may sing or alternate the verses of an Advent Morning Hymn
O Savior, rend the heavens wide; Come down, come down with mighty stride;
Unlock the gates, the doors break down; Unbar the way to heaven's crown.
O Morning Star, O Radiant Sun, When will our hearts behold your dawn
O Sun, arise; without your light We grope in gloom and dark of night.
Greed's dreadful doom upon us lies; Grim death looms fierce before our eyes.
Oh, Come, lead us with mighty hand From exile to our promised land.
There shall we all our praises bring with joyful hearts our thanks we'll sing;
There shall we praise you and adore Forever and for evermore.  Amen.
Text: German Spiritual Song Tune: O HEILAND, REISS DIE HIMMEL AUF, LM
PSALMODY
Those who wish may sing alternate verses with the cantor.
Antiphon
Come, Lord, bring to us your peace;
Let us rejoice before you with a perfect heart.
Psalm 41/42

Like the deer that yearns for running streams
so my soul is thirsting for you my God!
My soul is thirsting for God, the God of my life;
When can I enter and see the Face of God?
My tears have become my bread, by night, by day,
as I hear it said all day long: "Where is your God?"
Why are you cast down my soul, who groan within me?
Hope in God and praise the Holy One: my Savior and my God.
Deep is calling on deep in the roar of mighty waters;
your torrents and all your waves have swept over me.
By day Adonai will send compassion and loving kindness;
by night I will sing a song of thanks; praise the God of my life.
Why are you cast down my soul, who groan within me?
Hope in God and praise the Holy One: my Savior and my God.
Reading:  Isaiah 56: 6-8
The foreigners who join themselves to ADONAI,
ministering to and loving the Name of ADONAI,
and becoming good servants–
All who keep the sabbath free from profanation
and hold to my covenant,
Them I will bring to my holy mountain
and make joyful in my house of prayer;
Their burnt offerings and sacrifices
will be acceptable on my altar,
For my house shall be called
a house of prayer for all peoples.
Thus says ADONAI,
who gathers the dispersed of Israel:
And gathers others to join this chosen people.
Responsory: 
R. Come, let us go to the mountain of Adonai, to the house of the God of Jacob; * that we may learn God's ways and thus may walk the right paths.
V. I was glad when I heart them say: let us go to God's houses  V.  Glory to the Abba and the Word and the Holy Spirit.
Gospel Canticle of Zachary                                                                        Luke 1:68-79
The Gospel Canticle is preceded and followed by an antiphon based on the feast or Gospel of that day. 
 Antiphon:
You sent messengers to John, and he testified to the truth.
John was a burning torch and shining lamp.
 It  is customary to make the sign of the cross at the beginning of the Gospel Canticle.
Blessed + be Adonai, the God of Israel,
Who visits this people to set us free
Raising for us a sign of salvation
In the house and family of David.
God promised throughout past ages
In words of holy prophets
To save us from our enemies,
And from the control of our oppressors.
Adonai favored our ancestors
And remembered the sacred covenant.
The pledge to Abraham and Sarah
Is now renewed for us;
That freed from the grip of our foes
We might worship without fear
And be both just and holy 
For the rest of our days.
And you, child, called "prophet of the Most High,"
Will go ahead to prepare the way,
By teaching this people of salvation
Through forgiveness of their sins.
For the loving compassion of the Holy One
As the Rising Sun has shown upon us
To illumine the darkness and dispel death's shadow
To guide our feet on the way of peace.
Glory to the ONE and to the WORD
and to the BREATH of Love;
as always before, 
so now and evermore. Amen.
You sent messengers to John, and he testified to the truth.
John was a burning torch and shining lamp.
Intercessory Prayer
Lord Jesus, our light in days of darkness, Lord, have mercy.
Lord, have mercy.
Christ Jesus, our hope in times of struggle, Christ, have mercy.
Christ, have mercy.
Lord Jesus, our promise from God on high, Lord, have mercy.
Lord, have mercy.
Gathering our prayers and praise into one, we pray as Jesus taught the disciples:
Our Dear Abba …
Closing Prayer & Blessing
God of Mercy and Compassion,  we hunger and thirst for the justice and peace of your reign.  Open our hearts to receive the One who comes to us now in the hopes and joys, the needs and the sufferings of our sisters and brothers.  May all who experience your goodness in this Holy Season share what we recieve for freedom and flourishing of all peoples and the whole of Earthkind; for yours is the glory and the power of love, now and forever.  Amen
May the Holy One who makes peace rain down from the heights, + bless us and all creation with the peace of Jesus-our Emmanuel.
Let us bless Adonai.   ~Thanks be to God.