Podcast: Play in new window | Download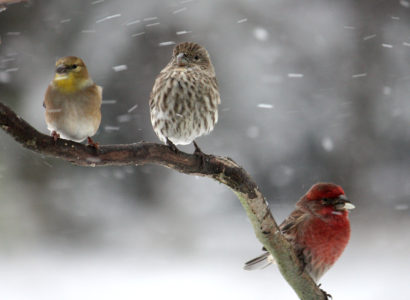 SERVICE OF LIGHT
Greeting/Invocation
 We light the Evening Candle and say or sing:
Light and Peace in Jesus Christ our Lord!
~Thanks be to God!
Stay with us Lord for it is evening,
~And the day is almost over.
MONDAY EVENING HYMN 
The Shaper of the turning world
Whose pow'r no mortal mind can know
Dispelling chaos holds apart
The swirling waters' massive flow.
The sky is fashioned for the clouds,
The earth is veined with myriad streams,
To staunch the sun's corrosive heat
And cool the harshness of her flames.
Good Abba, send in time of need
The calming gift of silent grace,
Lest in our hearts deceit should tear
The quiet fabric of your peace.
In this great darkness make our faith
A light to be our constant guide
That we may choose the narrow way
And not the way of wounded pride.
Most loving Abba, grant our prayer
Through Jesus Christ, your well-loved Son, 
That in your Spirit we may live
And praise your glory ever one.  Amen.  
Text: Ralph Wright, OSB, alt. ; Tune: Plainsong
SERVICE OF THE WORD
PSALMODY
 Antiphon
Here am I, O God!
I come to do your will.
I waited and waited for Adonai.
At long last God stooped down
and listened to my cry;
Adonai pulled me from the deadly pit
out of the miry clay,
and gave me a steady stride 
on rock-solid ground.
God gave me a new song:
a hymn of praise.
Those who see this will be moved
to trust in Adonai.
Happy indeed are those
who place their trust in God,
not seduced by idols 
nor won over by the lies of rebels.
How many are the wonders, Adonai,
that you work on our behalf;
Were I to name them all,
no one could count or keep track.
Truly you are beyond compare:
You do not ask for sacrifice and offerings
but an open ear.
You do not ask for holocaust or victim.
Instead, here am I.
In the scroll of the book it stands written
that I should do your will.
My God, I delight in your law
in the depth of my heart.
I will celebrate your justice
before all in the great assembly;
I do  not hold back the story–
Adonai, you know this is true.
I did not hide in my heart
your acts of justice and rescue;
I boldly declared to all
your truth and care, your faithful love.
Adonai you always surround me 
with the compassion of a loving mother,
Your certain and tender care
will always protect and guard me.
Glory to the ONE and to the WORD
and to the BREATH of Love.
As always before
so now and evermore. Amen.
Here am I, O God!
I come to do your will.
Reading    1 Thess 2:11-13
As you know, we treated each one of you as parents treat their children, exhorting and encouraging you and insisting that you conduct yourselves as worthy of the God who calls you into the kin-dom of glory.  And for this reason we too give thanks to God unceasingly, that, in receiving the word of God from hearing us, you received not a human word but, as it truly is, the word of God, which is now at work in you who believe.
Responsory
R. Whatever you do  in word or dead, *do everything in the Name of the Lord Jesus. V. Giving thanks to God our Abba through him. *do everything in the Name of the Lord Jesus.  V.  Glory to the Abba and the Word and the Holy Breath of Love.
Gospel Canticle of Mary
Antiphon
Jesus sighed from the depth of his spirit and said,
"Why does this generation seek a sign?
Amen, I say to you, no sign will be given."
It is customary to make the sign of the cross at the beginning of the Gospel Canticle.
My heart + is radiant with the Lord,
My whole being delights in God my Savior.
All people now will call me blessed
For God has loved this humble handmaid. 
The Almighty has shown me great favor 
Holy is the NAME,
Whose mercy embraces the faithful,
From one generation to the next.
The mighty arm of God,
Scatters the proud in their own conceit,
Pulls tyrants from their thrones 
While lifting up the lowly: 
Fills the famished with bounty, 
And reveals the emptiness of riches.
Rescues lowly Israel,
Sharing such loving kindness,
As promised to our ancestors
To Abraham and Sarah, and their descendants forever.
Glory to the ONE and to  WORD 
And to the BREATH of Love! 
As always before, 
so now and evermore.  Amen
Jesus sighed from the depth of his spirit and said,
"Why does this generation seek a sign?
Amen, I say to you, no sign will be given."
SERVICE OF PRAYER
Litany of Intercession
Lord Jesus, extend the reign of your love to every heart;
– may each of us come to the knowledge of truth.
Preserve those who lead with wisdom and simplicity of life;
– come with your power to help them.
Remember those who long for honest work to live in peace and security;
– so that all may contribute to the common good.
May the Gospel be a refuge of the poor and a comfort for the afflicted;
– the conscience of the rich and an affliction for the comfortable.
Prayer of Jesus
Our Dear Abba …
Closing Prayer & Blessing
Creator God, we stand in wonder and awe before your gift of water that brings life and nourishment through streams and rivers, marshes and swamps, lakes, seas and oceans!  We marvel at water's beauty and diversity of forms in dew and mist, rain and snow, hail and ice, humidity, vapor and steam.  As we celebrate  the creation and distribution of water on this second day of the week, strengthen our commitment to conserve and share this gift with wisdom and respect.  For yours is the glory and power of love now and forever.  Amen.
May the God of all creation +   bless us with a hunger and thirst for justice.
~ Amen.
Let us bless Adonai!
~Thanks be to God.
Those who wish may end evening prayer with the Marian Antiphon. Ave Regina Caelorum is sung from the 3rd of February until Good Friday, inclusive.
Queen of the heavens we greet you, Queen of Angels now we entreat you,
Fairest flower, heaven's portal From whom came the Light immortal.
Matchless maiden, God did raise you For the Universe to praise you.
Hear us, O hear us, dear Mother; Show your children Jesus, our brother.
Pray for us, holy Mother of God.
~ That we may be made worthy of the promises of Christ.
Let us pray.  O Gracious God, grant to your people lasting health of mind and of body.
Through the intercession of the Blessed Virgin Mary, may we be freed from present sorrow and attain eternal happiness.  We ask this through Christ our Love.  ~ Amen.