Podcast: Play in new window | Download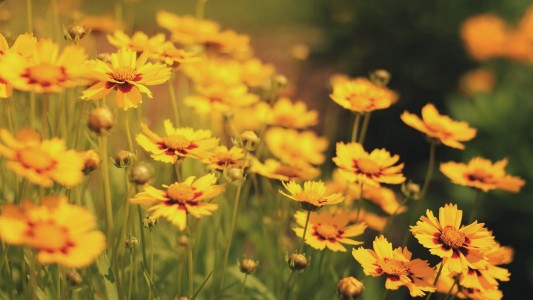 Invitation to  Worship
Come, Let us sing to Adonai!  Let us praise the God of all creation!
O Holy One,+ open my lips.
~And my mouth will proclaim your praise.
Sun and Moon, bless Adonai,
~Stars and Galaxies, exalt God forever.
Morning Hymn
From north and south, from east to west All praise and honor be addressed
To God most holy, by whose grace, God's people dwell in love's embrace.
The poor, the rich stand side by side. To all, God's arms are opened wide.
God beckons us to come, draw near, Then comforts us and dries our tears.
And we, in turn, must show God's care To all in need or in despair.
That, when our earthly course is run, We hear these words of God's own Son.
"The least to whom you gave your hand, Will walk with you to God's own land.
By serving others and your Lord, You've gained your life and your reward!"
Tobias Colgan, OSB.  Tune: LOVE'S EMBRACE
PSALMODY
Antiphon 
O Love, I cried to you for help,
and you, my God, have healed me.
Psalm 29/30
I will extol you, Adonai,
for you have rescued me
and have not let those who hate
rejoice over me.
O Compassionate One, I cried for help,
and you, O God, have healed me.
You released me from the pit, 
restored me to life from the depths of Sheol.
Sing praise, all you saints
give thanks to Holy Name;
Love withdraws when we close our hearts,
yet ever awaits an open door.
In the evening we may weep,
yet joy comes with the dawn.
In my prosperity, I lost sight of Love,
I thought I could never fail.
I assumed I had God's blessing,
I would stand firm as a mountain!
In mercy, you shook my foundation,
recognizing my separation, I shook with fear!
I cried to you for help;
from You I begged forgiveness:
"Why push me down to the pit?
Can the bones of the dead give you praise
or recount your unbroken love?
Hear me, my Love and help me now."
You listened and moved with compassion,
came swiftly to set me free;
turned my mourning into dancing
removed my sackcloth and robed me with joy;
that my life might sing your glory
never silent in your praise.
I will thank you forever,
Adonai Elohim.
Glory to the One and to the Word
and to the Breath of Love;
As always before
so now and evermore. Amen
O Love, I cried to you for help,
and you, my God, have healed me.
READING    Jeremiah 31: 3-4
With age-old love I have loved you;
so I have kept my mercy toward you.
Again I will restore you, and you shall be rebuilt,
O virgin Israel;
Carrying your festive tambourines,
you shall go forth dancing with the merrymakers.
Again you shall plant vineyards
on the mountains of Samaria.
Responsory
R. I myself will pasture my sheep*I myself will show them where to rest. 
V.  I shall gather them together from foreign countries and bring them back to their own land;  *I myself will show them where to rest.
 V. Glory to the Abba and to the Word and to the Holy Breath of Love.
Canticle of Zachariah
Antiphon
"O Lord, even dogs feed on the scraps from the master's table!"
And Jesus said: "Great is your faith, O woman, your daughter is healed."
Blessed + be Adonai, the God of Israel,
Who visits this people to set us free
Raising for us a sign of salvation
In the house and family of David.
God promised throughout past ages
In words of holy prophets
To save us from our enemies,
And from the control of our oppressors.
Adonai favored our ancestors
And remembered the sacred covenant.
The pledge to Abraham and Sarah
Is now renewed for us;
That freed from the grip of our foes
We might worship without fear
And be both just and holy
For the rest of our days.
And you, child, called "prophet of the Most High,"
Will go ahead to prepare the way,
By teaching this people of salvation
Through forgiveness of their sins.
For the loving compassion of the Holy One
As the Rising Sun will shine upon us
To illumine the darkness and dispel death's shadow
To guide our feet on the way of peace.
Glory to the ONE and to the WORD
And to the BREATH of Love!
As always before,
so now and evermore.  Amen
"O Lord, even dogs feed on the scraps from the master's table!"
And Jesus said: "Great is your faith, O woman, your daughter is healed."
Intercessory Prayer
Prayer of Jesus
Our Dear Abba …
 Intercessions
In you, Adonai, is the Source of Life,
~In your Light we shall see light.
Send forth your light and your truth
~Let these be our guide.
Fill us each morning with your constant love,
 ~That we may sing and be glad all our days.
Let us see your wonderful works,
~May your people see your glorious might.
Gracious God, may your blessing be upon us;
~And grant us success in all we do.
 Closing Prayer & Blessing
We give you thanks, Holy One, for with a mother's love you have watched over us in the night and have led us from the shadows of darkness into morning's light.  As we celebrate the height of Summer with hot days and an abundance of fresh produce, fill us with the warmth of your love that we may bear witness to the Light of your Word-Made-Flesh,  and share the bounty with all who are in need or in despair.  We ask this through Jesus the Christ who lives and loves with you and the Holy Spirit one God forever and ever.  Amen.
May the God of light fill us with all peace and joy, so that by the power of the Holy Spirit, + we may abound in goodness for all of creation.   ~Amen.
Let us bless Adonai.
~Thanks be to God.