Podcast: Play in new window | Download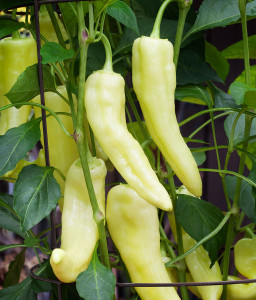 SERVICE OF LIGHT
Greeting/Invocation
 We light the Evening Candle and say or sing:
Light and Peace in Jesus Christ our Love!
~Thanks be to God!
Stay with us Christ, for it is evening,
~And the day is almost over.
WEDNESDAY EVENING HYMN 
O God, whose hand has spread the sky
And all its shining hosts on high,
You, when the fourth day was begun
Did frame the circle of the sun.
Surrounding it with fi'ry light,
You crowned the sun with blazing might,
And set the moon her ordered ways,
The mistress over months and days.
O shine your light upon our mind;
All greed and selfishness unbind.
Direct us in the way of right,
As children free who walk in light.
O loving Abba hear our cry
Through Jesus Christ your Word most high,
Whom in the Spirit we adore,
Who reigns with you forevermore.  Amen.
Text: Caeli Deus Sanctissime, Tr. Gethsemani Abbey (1968); Tune: Plainsong
SERVICE OF THE WORD
PSALMODY
 Antiphon
May the Source of our hope, fill our hearts with peace.
Psalm 61/62
In God alone is my soul at rest;
my help comes from Adonai.
God alone is my rock, my stronghold,
my fortress; I stand firm.
How long will you all attack one person
to break me down,
as though I were a tottering wall,
or a tumbling fence?
Their plan is only to destroy;
they take pleasure in lies.
With their mouth they utter blessing
but in their heart they curse.
In God alone be at rest, my soul;
for my hope comes from Adonai.
God alone is my rock, my stronghold,
my fortress; I stand firm.
In God is my safety and glory,
the rock of my strength.
Take refuge in God, all you people.
Trust in Adonai at all times.
Pour out your hearts with confidence
for God alone is our refuge.
Common folk are only a breath,
great men an illusion.
Placed in the scales, they rise;
they weigh less than a breath.
Do not put your trust in oppression
nor vain hopes on plunder.
Do not set your heart on riches
even when they increase.
For God has said only one thing;
only two do I know:
that to God alone belongs power
and to you, Adonai, all love;
and that you repay each of us
according to our deeds.
Glory to the One and to the Word,
and to the Breath of Life;
As always before
so now and evermore. Amen.
May the Source of our hope, fill our hearts with peace.
Reading    1 Peter 5:5b-11
In your relations with one another, clothe yourselves with humility in your dealings with one another, for: "God opposes the proud but bestows favor on the humble." So humble yourselves under the mighty hand of God, that he may exalt you in due time. Cast all your worries upon the Holy One  who cares for you. Be sober and vigilant. Your opponent the devil is prowling around like a roaring lion looking for someone to devour. Resist Evil, steadfast in faith, knowing that your fellow believers throughout the world undergo the same sufferings. The God of all grace who called you to eternal glory through Christ Jesus will restore, confirm, strengthen, and establish you after you have suffered a little. To God be dominion forever. Amen.
Responsory
R. I will give you glory, * O God my God.
V. I will bless your Name forever: *O God my God.
V. Glory to the ONE, to the WORD, and to the Holy BREATH of Life.
Gospel Canticle of Mary
Antiphon
"As you go to the lost sheep of the house of Israel, make this proclamation:
'The Kin-dom of heaven is at hand.'"
It is customary to make the sign of the cross at the beginning of the Gospel Canticle.
My heart + is radiant with the Lord,
My whole being delights in God my Savior.
All people now will call me blessed
For God has loved this humble handmaid. 
The Almighty has shown me great favor 
Holy is the NAME,
Whose mercy embraces the faithful,
From one generation to the next.
The mighty arm of God,
Scatters the proud in their own conceit,
Pulls tyrants from their thrones 
While lifting up the lowly: 
Fills the famished with bounty, 
And reveals the emptiness of riches.
Rescues lowly Israel,
Sharing such loving kindness,
As promised to our ancestors
To Abraham and Sarah, and their descendants forever.
Glory to the ONE and to  WORD 
And to the BREATH of Love! 
As always before, 
so now and evermore.  Amen
"As you go to the lost sheep of the house of Israel, make this proclamation:
'The Kin-dom of heaven is at hand.'"
.
SERVICE OF PRAYER
Litany of Intercession
Eternal God, for whom a thousand years are like the passing day,
– help us appreciate that life is a precious flower which blossoms in the morning, but withers by evening.
You sent your people manna to satisfy their hunger in the wilderness,
– may the gifts you give us be manna for refugees and immigrants today.
You quench our thirst with living water, ~ refresh our bodies and renew our commitment to work for justice.
Bless our fields, orchards and gardens with seasonable weather,
– that we may reap and share the bounty of the earth.
Prayer of Jesus
Our Dear Abba …
Closing Prayer & Blessing
God of the Starry Universe, as we celebrate  the  fourth day of the week, we praise and thank you for the wisdom and splendor of each shimmering star; the heat and life-giving energy of our Sun, the serene beauty and mystery of our Moon, and the reliable rhythms of days, weeks, months, seasons and years.  May every person on earth be entranced by each sunset, amazed by each constellation, astonished by each season, and filled with gratitude that your universe in its infinite variety has invited each of us to be an integral part of such splendor, for your love is the power that creates, sustains, and frees all things to join you in building the future now and forever.  Amen.
May the God of the Cosmos +   bless us with reverence, wonder and awe .   Amen.
Let us bless Adonai!    ~Thanks be to God.

Those who wish may end evening prayer with the Salve Regina
Marian Antiphon
Mother of Mercy, Our Queen we greet you. Our life, our hope, our happiness we hail you. We call to you as Eve's own children, and exiles.  To you we lift our hearts in sorrow and fear,  in this valley of tears.  Turn then, our loving Advocate, and look with favor upon us.  And after our life in exile, show us the blessed fruit of your womb, Jesus.  O gracious, O loving, O Virgin benign, our Mother Mary.
Pray for us, Holy Mother of God
~ That we may be made worthy of the promises of Christ.
Let us pray.  Holy, Mighty and Immortal God, through the working of the Holy Spirit, you prepared the body and soul of the glorious virgin Mother Mary, as a worthy dwelling for your Word; grant that we, who celebrate her memory each evening, may with the help of her prayers, be freed from ever-present evil, and come to share the fulness of life eternal.   Amen.