Podcast: Play in new window | Download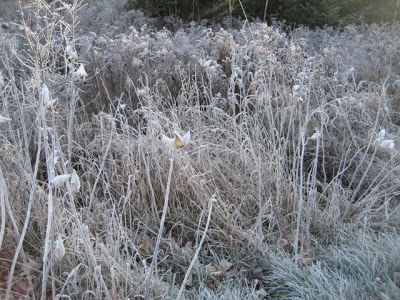 SERVICE OF LIGHT
Greeting/Invocation
 We light the Evening Candle and say or sing:
Light and Peace in Jesus Christ our Lord!
~Thanks be to God!
Stay with us Lord for it is evening,
~And the day is almost over.
THURSDAY EVENING HYMN 
O bounteous Maker of all life,
Who saw the empty depth and height,
And filled them with the living beings
Which swim by fins and fly on wings.
In vision once all these were seen
Brought down from heaven on a sheet,
With words which bid: "Call not unclean!
Arise Apostle, slay and eat!"
For at God's table is a place
For every people, tongue and race.
So grant your house, O Lord, increase;
And multiply your flock in peace.
All praise to Christ who has refreshed
The poor and hungry with his Flesh;
Who has, by blood from his own side,
The new creation purified. Amen.
Text: Magnae Deus Potentiae; Tune: Plainsong
 SERVICE OF THE WORD
PSALMODY
 Antiphon
Antiphon/Refrain 
If today you hear God's voice, harden not your hearts.
Psalm 94/95
Come ring out our joy to Adonai; hail the Rock  who saves us.
Let us come to God's presence, giving thank,  with songs, let us hail Adonai!
A mighty God is Adonai.  In whose hands are the depths of the Earth.
The heights of the mountain's are God's, to whom belongs the sea and the dry land
shaped by those Hands.
Come in, let us bow and bend low.  Let us kneel before God who made  us.  For God is our God and we the people of God's pasture, the flock that is led by those Hands.
O that today you would hear my voice; harden not your hearts as at Meribah, as on that day in the dessert when your forbearers tested me; when they tried me, though they saw my works.
Setting: Tobias Colgan, OSB, alt.
Reading   Hebrews 3: 14-17
The Holy Spirit says:
Oh, that today you would hear his voice,
"Harden not your hearts as at the rebellion
in the day of testing in the desert,
where your ancestors tested and tried me…"
Take care, brothers and sisters,
that none of you may have an evil and unfaithful heart,
so as to forsake the living God.
Encourage yourselves daily while it is still "today,"
so that none of you may grow hardened by the deceit of sin.
We have become partners of Christ if only we hold the beginning of the reality firm until the end.
Responsory
R. Christ the Image of God, is the Good News of God's glory; *he has dawned upon us and brought us to light. V.  Out of darkness God has made to shine within us the light of God's glory in the face of Jesus Christ; *he has dawned upon us and brought us to light. V. Glory to the ONE, to the WORD, and to the Holy BREATH of Life.
Gospel Canticle of Mary
Antiphon
"Rabbi, if you will, you can cure me."
Moved with compassion, Jesus said, "I do, and now be healed."
And at once the leper was cured, Alleluia.
It is customary to make the sign of the cross at the beginning of the Gospel Canticle.
My heart + is radiant with Adonai,
My whole being delights in God my Savior.
All people now will call me blessed
For God has loved this humble handmaid. 
The Almighty has shown me great favor 
Holy is the NAME,
Whose mercy embraces the faithful,
From one generation to the next.
The mighty arm of God,
Scatters the proud in their own conceit,
Pulls tyrants from their thrones 
While lifting up the lowly: 
Fills the famished with bounty, 
And reveals the emptiness of riches.
Rescues lowly Israel,
Sharing such loving kindness,
As promised to our ancestors
To Abraham and Sarah, and their descendants forever.
Glory to the ONE and to  WORD 
And to the BREATH of Love! 
As always before, 
so now and evermore.  Amen
"Rabbi, if you will, you can cure me."
Moved with compassion, Jesus said, "I do, and now be healed."
And at once the leper was cured, Alleluia.
SERVICE OF PRAYER
Litany of Intercession
O Jesus, God from God and Light from Light, through whom all things were made,
~ Be our light and our salvation.
O Jesus, source of life and holiness, ~ Be our light and our salvation.
O Jesus, faithful preacher and guardian of the Gospel, ~ Be our light and our salvation.
O Jesus, salt of the earth and light of the world, ~ Be our light and our salvation.
O Jesus, the beginning and the end, the first and the last, ~ Be our light and our salvation.
O Jesus, you taught us to pray…
Prayer of Jesus
Our Father …
Closing Prayer & Blessing
God of the Sea and Sky, as we celebrate  the  fifth day of the week, we praise and thank you for the wonder and beauty of all the creatures that You have made, for each one of them reveals something of Your inexpressible love.  Awaken in us a profound sensitivity to Your presence in all of creation and awareness that it is in You that we and all creation live and move and have our being. For your love is the power that has created all things, sustains all things, and invites all things to join you in building the future now and forever.  Amen.
May the God of the Cosmos +   bless us with reverence, wonder and awe .   Amen.
Let us bless Adonai!    ~And give thanks to God.
Those who wish may end evening prayer with the Marian Antiphon for this season.
Marian Antiphon 
Loving Mother of our Savior, holding open heaven's only hope, Star for steerage in this vastness, rise to help us, save the sinking.  Nature's greatest  Wonder: you have borne your own true Maker, giving human life to him. Virgin ever, before and after, that Good News from Gabriel, Word of Life for living, tell it now: mercy to all people!
The angel of the Lord brought the message to Mary. ~ And she conceived of the Holy Spirit.
Let us pray. O Holy One, as you have already blessed humankind through the fruitful virginity of  Blessed Mary, grant that we may further enjoy the fruit of the prayers of her, through whom we are related to the very Author of Life, Jesus our Emmanuel.  Amen.