Podcast: Play in new window | Download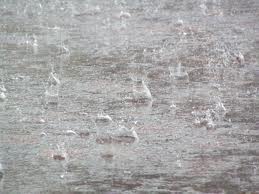 SERVICE OF LIGHT
Greeting/Invocation
 We light the Evening Candle and say or sing:
Light and Peace in Jesus Christ our Love!
~Thanks be to God!
Stay with us O Christ, for it is evening,
~And the day is almost over.
MONDAY EVENING HYMN
The blazing energies of light,
unleashed when God said, "Let it be,"
in fusion formed the womb of life,
the rain clouds and the raging sea.
These parted, each to its domain,
divided by the vault of sky;
untamed and turbulent, unchecked,
within them life and death would vie.
Those waters clothed our planet home,
so terrible and yet so fair:
the gift without which all would cease,
yet placed, so fragile, in our care.
Both sign and sacrament of life,
of love awash, poured out and fresh:
engulfing all that sin would spawn,
while nurt'ring life in all the rest.
Thus evening came and morning came
that second day when waters burst:
both flood and freshness for our world,
chaste herald of our second birth.  Amen.
Text: Aelred-Seton Shanley; Tune: Plainsong
SERVICE OF THE WORD
PSALMODY
Antiphon/Refrain
How lovely is your dwelling place Adonai, Sabbaoth!
Psalm 84
My soul yearns and pines for your courts, Adonai,
my heart and my flesh cry out;
even the sparrow may find a home,
the swallow a nest for her young;
Your altars, my Love and my God.
How happy are they who may dwell in your courts,
how happy when you are their strength!
Though they might go through the valley of death,
they make it a place of springs.  Your first rain will being it to life.
O God of Hosts, hear my cry, and hearken O God of Jacob:
one day in your house is worth much more to me
than ten thousand anywhere else;
for you are my sun and my shield.
Text: Psalm 84; Setting J. Michael Joncas, alt.
READING   I Thessalonians 2:11-13
 May our God make you increase and abound in love for one another and for all, just as we have for you, so as to strengthen your hearts, to be blameless in holiness before our God and Abba at the coming of our Lord Jesus with all his holy ones.
Responsory
R. Consider the strength of Adonai* constantly seek God's face.  V. Remember the wonders God has done: the miracles, the judgements which God spoke*constantly seek God;s face.  V. Glory to the Abba and to the Word and to the Holy Breath of Love.
Gospel Canticle of Mary
Antiphon
Do not judge and you will not be judged.
For whatever you measure out to others will be measured back to you.
It is customary to make the sign of the cross at the beginning of the Gospel Canticle.
My heart + is radiant with the Lord,
My whole being delights in God my Savior.
All people now will call me blessed
For God has loved this humble handmaid.
The Almighty has shown me great favor
Holy is the NAME,
Whose mercy embraces the faithful,
From one generation to the next.
The mighty arm of God,
Scatters the proud in their own conceit,
Pulls tyrants from their thrones
While lifting up the lowly:
Fills the famished with bounty,
And reveals the emptiness of riches.
Rescues lowly Israel,
Sharing such loving kindness,
As promised to our ancestors
To Abraham and Sarah, and their descendants forever.
Glory to the ONE and to  WORD
And to the BREATH of Love!
As always before,
so now and evermore.  Amen
Do not judge and you will not be judged.
For whatever you measure out to others will be measured back to you.
SERVICE OF PRAYER
Litany of Intercession
Christ our light, brighten your Church with your splendor,
– so that she may be for the nations the great sacrament of your love.
Watch over the teachers and leaders of your Church,
– so that after they have preached to others, they themselves may remain faithful in your service.
Help those committed to each other in marriage with an abundance of your grace,
 – so that they may witness to the constancy of your love in our lives.
Fill our dwellings with your goodness and mercy,
– that nations may work to change war into peace.
In your mercy grant eternal rest to all who have died;
– and consolation to those who grieve their passing.
Prayer of Jesus
Our Dear Abba …
Closing Prayer & Blessing
Creator God, we stand in wonder and awe before your gift of water that brings life and nourishment through streams and rivers, marshes and swamps, lakes, seas and oceans!  We marvel at water's beauty and diversity of forms in dew and mist, rain and snow, hail and ice, humidity, vapor and steam.  As we celebrate  the creation and distribution of water on this second day of the week, we pray for all suffering from drought and we give thanks for the rain that has fallen in other places.  Strengthen our commitment to conserve and share the precious gift of water with wisdom and respect.    Amen.
May the God of all creation +   bless us with a thirst for justice.   Amen.
Let us bless Adonai!    ~Thanks be to God.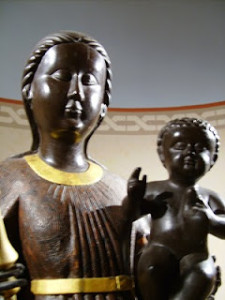 Those who wish may end evening prayer with the Salve Regina
Marian Antiphon
Mother of Mercy, Our Queen we greet you. Our life, our hope, our happiness we hail you.
We call to you as Eve's own children, and exiles.  To you we lift our hearts in sorrow and fear,  in this valley of tears.  Turn then, our loving Advocate, and look with favor upon us.
And after our life in exile, show us the blessed fruit of your womb, Jesus.  O gracious, O loving, O Virgin benign, our Mother Mary.
Pray for us, Holy Mother of God
~ That we may be made worthy of the promises of Christ.
Let us pray.  Holy, Mighty and Immortal God, through the working of the Holy Spirit, you
prepared the body and soul of the glorious virgin Mother Mary, as a worthy dwelling for your Word; grant that we, who celebrate her memory each evening, may with the help of her prayers, be freed from ever-present evil, and come to share the fulness of life eternal.   Amen.