Podcast: Play in new window | Download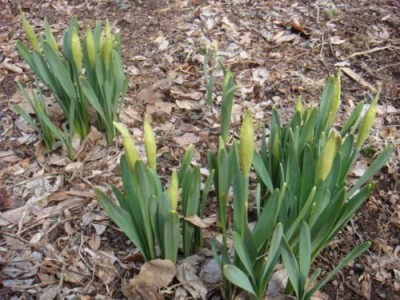 Service of Light
Greeting/Invocation
We light the Evening Candle and say or sing:
Light and Peace in Jesus Christ our Lord!
~Thanks be to God!
O Adonai, You are my light;
~My God, You illumine my darkness.
EVENING HYMN
In heav'nly love abiding No danger will I fear;
And safe is such confiding, For nothing changes here.
The storm may roar around me, My heart may low be laid;
But God is round about me, How can I be dismayed?
Wherever God may guide me, No want shall turn me back;
My shepherd is beside me, And nothing can I lack.
God's wisdom ever teaches, God's sight is ever clear.
God's right hand ever reaches and keeps me ever near.
Green pastures are before me, which yet I have not seen;
Bright skies will soon be o'er me, where darkest clouds have been.
My hope I cannot measure, My path to life is free;
My Savior is my treasure, Who always walks with me.
Text: Anna L. Waring (1823-1910)alt; Tune: NYLAND 76.76. D
SERVICE OF THE WORD
PSALMODY
Antiphon/Refrain
Come, Lord, bring to us your peace,
let us rejoice before you with a perfect heart.
Psalm 54/55:2-3 and 41/42
O God, listen to my prayer, do not hide from pleading,
attend to me and reply with my cares I cannot rest.
Like the deer that yearns for running streams,
so my soul is yearning for you, my God.
My soul is thirsting for God, the God of my life;
when can I enter and see, the face of God.
My tears have become my bread, by night, by day,
as I hear it said all day long: "Where is your God?"
Why are you cast down my soul, why groan with- in me?
Hope in God and praise the Holy One: my savior and my God.
Deep is calling on deep in the roar of mighty waters;
your torrents and all your waves have swept over me.
By day Adonai will send com-passion and loving kindness;
by night I will sing a song of thanks; praise the God of my life.
Why are you cast down my soul, why groan with- in me?
Hope in God and praise the Holy One: my savior and my God.
Setting: Tobias Colgan, OSB, alt.
Reading Ephesians 4:32-5:2
Be kind to one another, compassionate, and mutually forgiving, just as God has forgiven you in Christ. Be imitators of God as dear children. Follow the way of love, even as Christ loved you. He gave himself for us as an offering to God, a gift of pleasing fragrance.
Responsory
R. Abba, you so loved the world that you sent your only Son *to be our Savior.
V. In fulfillment of your will he gave himself up to death*to be our Savior. V. Glory to the ABBA and the WORD, and the BREATH of Love.
Gospel Canticle of Mary
Antiphon
Whoever listens to my words
and believes in the One who sent me has eternal life.
It is customary to make the sign of the cross at the beginning of the Gospel Canticle.
My heart + is radiant with the Lord,
My whole being delights in God my Savior.
All people now will call me blessed
For God has loved this humble handmaid.
The Almighty has shown me great favor
Holy is the NAME,
Whose mercy embraces the faithful,
From one generation to the next.
The mighty arm of God,
Scatters the proud in their own conceit,
Pulls tyrants from their thrones
While lifting up the lowly:
Fills the famished with bounty,
And reveals the emptiness of riches.
Rescues lowly Israel,
Sharing such loving kindness,
As promised to our ancestors
To Abraham and Sarah, and their descendants forever.
Glory to the ONE and to WORD
And to the BREATH of Love!
As always before,
so now and evermore. Amen
Whoever listens to my words
and believes in the One who sent me has eternal life.
Service of Prayer
Litany of Intercession
For peace from on high and for the salvation of the world;
For the well-being of all communities of faith and for the unity of the human family;
For our nation, its government, and for all who serve and protect lives and eco-systems;
For our families, schools, and cities and for every city and community and all those living in them;
For the Earth and all Earthkind, and for the wisdom and human will to conserve them;
For the safety of travelers, the recovery of the sick, the care of the destitute and the release of prisoners;
For an angel of peace to guide and protect us through a peaceful evening and restful night;
For a gentle end to our lives, for those who have died, and for those who grieve their passing;
Prayer of Jesus
Our Father …
Closing Prayer & Blessing
Grant us, O Gracious God, in all our ways of life your help, in all our uncertainties your counsel, in all our temptations your protection, in all our work for justice your guidance, in all our sorrows your peace. Convert our hearts and hands to your designs that we may work and pray for the fullness of life for all people and all your beloved creation, for you live and love One God forever and ever. Amen.
May the God of all Compassion + bless us with forgiveness and fill our hearts with loving-kindness. Amen.
Let us bless Adonai! ~And give thanks to God.
Those who wish may end evening prayer with the Marian Antiphon. Ave Regina Caelorum is sung from the 3rd of February until Good Friday, inclusive.
Queen of the heavens we greet you, Queen of Angels now we entreat you,
Fairest flower, heaven's portal From whom came the Light immortal.
Matchless maiden, God did raise you For the Universe to praise you.
Hear us, O hear us, dear Mother; Show your children Jesus, our brother.
Pray for us O Gracious Queen of the Universe.
~ That we may be made worthy of the promises of Christ.
Let us pray. O Gracious God, grant to your people lasting health of mind and body. Send us your assistance in times of temptation. May we who celebrate the memory of the Holy Mother of God, rise from our sins by the help of her intercession. We ask this through Christ our Love. Amen.