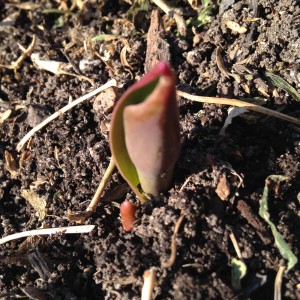 Invitation to Worship
Come, let us return to Adonai, Our God —Our God who is gracious and merciful!
We make the Sign of the Cross over our lips as we begin.
O Holy ONE + open my lips,
~And my mouth will proclaim your praise.
Rescue me from death, O God, my Savior;
~ And my tongue shall ring out your goodness!
MORNING HYMN for LENT
All may sing or alternate the verses of any Lenten Morning Hymn .
If you allow our God to guide you, And trust God's love in all your ways,
You'll have God's strength whate'er betide you, to bear you through the evil days;
Who hopes in God's unchanging love, Builds on the rock that nought can move.
Only be still, and wait God's leisure In cheerful hope with heart content
To take whate'er your Abba's pleasure And all deserving love have sent;
Surely our inmost wants are known To One whose love is always shown.
Sing, pray and keep God's ways unswerving; So do your own part faithfully.
And trust the Word, though undeserving, You'll find it true delightfully.
God won't forsake or leave in need The souls that love and trust indeed. Amen.
Text: G. Neumark (1621-1681); Tr. C. Winkworth (1827-1878), alt. Tune: WER NUR DEN LIEBEN GOTT LASST WALTEN
PSALMODY
Antiphon
My heart is ready, Adonai, to sing your praise.
Awake my soul awake, lyre and harp, I will awake the dawn.
.
Psalm 107/108
I will thank you Adonai among the peoples,
among the nations I will praise you
for your love reaches to the heavens
and your truth beyond the skies.
O God, arise above the heavens;
may your glory shine on earth!
O come and deliver your friends;
help with your right hand and reply.
From your holy place you made this promise;
My love will triumph and give a home to this people.
Who will answer the invitation of Love,
to change enemies into friends?
Will you walk with us into the fray
and lead us to the triumph of peace?
Help us as we fight our fears
for there is no one else we can trust.
You are both comfort and guide;
with you we will conquer with love.
Glory to the ONE and to the WORD
And to the BREATH of Love;
as always before,
so now and evermore. Amen.
My heart is ready, Adonai, to sing your praise.
Awake my soul awake, lyre and harp, I will awake the dawn.
READING Numbers 11: 16-17
Adonai said to Moses, "Assemble for me seventy elders of Israel, those you know to be true elders and authorities among the people, and bring them to the meeting tent. When they are in place beside you, I will come down and speak with you there, I will take some of the spirit that is on you and will bestow it on them, that they may share the burden of the people with you.
Silent Prayer
Responsory
R. Send forth your Spirit Adonai *and renew the face of the earth. V. Pour out your Spirit on all humankind, *and renew the face of the earth. V. Glory to the ONE and the WORD and the Breath of Life.
Canticle of Zachary– Luke 1:68-79
Antiphon
I know my Abba because I have come from God
and it was my Abba who sent me.
Blessed + be Adonai, the God of Israel,
Who visits this people to set us free
Raising for us a sign of salvation
In the house and family of David.
God promised throughout past ages
In words of holy prophets
To save us from our enemies,
And from the control of our oppressors.
Adonai favored our ancestors
And remembered the sacred covenant.
The pledge to Abraham and Sarah
Is now renewed for us;
That freed from the grip of our foes
We might worship without fear
And be both just and holy
For the rest of our days.
And you, child, called "prophet of the Most High,"
Will go ahead to prepare the way,
By teaching this people of salvation
Through forgiveness of their sins.
For the loving compassion of the Holy One
As the Rising Sun will shine upon us
To illumine the darkness and dispel death's shadow
To Guide our feet on the way of peace.
Glory to the ONE and to the WORD
and to the BREATH of Love!
As always before,
so now and evermore. Amen
I know the Abba because I have come from God
and it was the Abba who sent me.
Intercessory Prayer
In you, Adonai, is the Source of Life,
~In your Light we shall see light.
Send forth your light and your truth
~Let these be our guide.
Fill us each morning with your constant love,
~That we may sing and be glad all our life.
Let us see your wonderful works,
~May your people see your glorious might.
Gracious God, may your blessing be upon us;
~And grant us success in all we do.
Create in us clean hearts, O God;
~ And fill us with your Holy Spirit.
Prayer of Jesus
Our Father …
Closing Prayer & Blessing
We give you thanks, Holy One, for with a mother's love you have watched over us in the night and have led us from the shadows of darkness into morning's light. You call us in this holy season to a daily change of heart and mind. May the spiritual practices we have embraced this Lent open us to receive the gifts of new life which come with the Spring and empower us to accomplish your purpose in our lives for the good of all your holy people and the whole of your beloved creation. For yours is the power and glory of life and love now and forever. Amen.
May the God of light fill us with all peace and joy, so that by the power of the Holy Spirit, + we may celebrate this special season and prepare for the joy of Easter. ~Amen.
Let us bless the world with peace.
~And give thanks to God.