Podcast: Play in new window | Download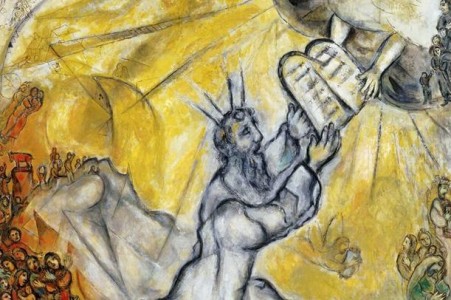 Invitation to Worship
Come, let us return to Adonai, Our God —Our God who is gracious and merciful!
We make the Sign of the Cross over our  lips as we begin.
O Holy ONE + open my lips,
~And my mouth will proclaim your praise.
Rescue me, O God, my Savior;
~ And my tongue shall ring out your goodness!
MORNING HYMN for LENT
All may sing or alternate the verses of any Lenten Morning Hymn .
May we observe these forty days With charity and prayer,
That you may bless with holiness This season of the year.
By our offenses we abuse Your endless gifts of love.
Be patient, O redeeming One, Send pardon from above.
Undo the damage we have done, Increase your gift of grace,
That we may always live and serve In joy before your  face.
Receive, most Loving Trinity, the offerings we raise;
O God of all simplicity, Increase our loving praise.
Text: Ralph Wright, OSB, alt.;  Tune: WINDSOR  C.M.
PSALMODY
Antiphon
Teach me, O Adonai, your laws and decrees,
and show me the way to life.
Psalm 18/19b
 The law of Adonai is perfect,
it revives the soul.
God's teachings can be trusted
they give wisdom to the simple.
The precepts of Adonai are right,
they delight the heart.
The commands of God are clear,
they sharpen our vision.
Reverence for God is holy,
it abides forever.
The truth of these decrees
is revealed in their justice.
They are worth more than gold,
than the purest of gold
and their taste richer than honey,
than honey from the comb.
Keeping them is our reward,
for through them we walk in light.
Yet sins remain within us,
forgive my hidden faults.
Keep my pride in check
break the grip of my arrogance.
Then I shall be free of blame
and from deadly sin.
May the words of my mouth
and the thoughts of my heart
remain in your good grace,
My rescuer and my rock!
Glory to the ONE and to the WORD
 And to the BREATH of Love;
as always before,
so now and evermore. Amen.
Teach me, O Adonai, your laws and decrees,
and show me the way to life.
READING     Deuteronomy 4: 5-8
[Moses said to the people:]  "I am teaching you these statutes and decrees
as Adonai Elohim has commanded me, that you may observe them in the land you are entering to occupy. Observe them carefully, for thus will you give evidence
of your wisdom and intelligence to the nations, who will hear of all these statutes and say,
'This great nation is truly a wise and intelligent people.' For what great nation is there
that has gods so close to it as Adonai Elohim is to us whenever we call?
Or what great nation has statutes and decrees that are as just as this whole law
which I am setting before you today?"
Silent Prayer
Responsory
R. Those who shall meditate day and night on the law of Adonai shall yield their fruit in due season. V. Life does not depend on bread alone, but on the Word that comes from God.  V. Glory to  the ONE and the WORD and the Breath of Life.
Canticle of Zachary–  Luke 1:68-79
 Antiphon
Whoever obeys and teaches these commandments
will be called great in the Reign of God.
Blessed + be Adonai, the God of Israel,
Who visits this people to set us free
Raising for us a sign of salvation
In the house and family of David.
God promised throughout past ages
In words of holy prophets
To save us from our enemies,
And from the control of our oppressors.
Adonai favored our ancestors
And remembered the sacred covenant.
The pledge to Abraham and Sarah
Is now renewed for us;
That freed from the grip of our foes
We might worship without fear
And be both just and holy
For the rest of our days.
And you, child, called "prophet of the Most High,"
Will go ahead to prepare the way,
By teaching this people of salvation
Through forgiveness of their sins.
For the loving compassion of the Holy One
As the Rising Sun will shine upon us
To illumine the darkness and dispel death's shadow
To Guide our feet on the way of peace.
Glory to the ONE and to the WORD
and to the BREATH of Love!
As always before,
so now and evermore.  Amen
Whoever obeys and teaches these commandments
will be called greatest in the Reign of God.
Intercessory Prayer
In you, Adonai, is the Source of Life,
~In your Light we shall see light.
Send forth your light and your truth
~Let these be our guide.
Fill us each morning with your constant love,
 ~That we may sing and be glad all our life.
Let us see your wonderful works,
~May your people see your glorious might.
Gracious God, may your blessing be upon us;
~And grant us success in all we do.
Create in us clean hearts, O God;
~ And fill us with your Holy Spirit. 
Prayer of Jesus
Our Father …
Closing Prayer & Blessing
We give you thanks, Holy One, for with a mother's love you have watched over us in the night and have led us from the shadows of darkness into morning's light. You call us in this holy season to a daily change of heart and mind. May the spiritual practices we embrace this Lent open us to receive the gifts of new life which come with the Spring and empower us to accomplish your purpose in our lives for the good of all your holy people and the whole of your beloved creation. For yours is the power and glory of life and love now and forever.  Amen.
May the God of light fill us with all peace and joy, so that by the power of the Holy Spirit, + we may celebrate this special season and prepare for the joy of Easter.   ~Amen.
Let us bless the world with peace.
~And give thanks to God.